Port De La Mer by Meraas – Waterfront properties in Dubai
Port de la Mer rests within the prestigious Jumeirah 1 neighborhood, at the tip of the north peninsula, at La Mer. Stretching along the stunning marina, the coastal community builds up to become a one-of-a-kind island retreat within the city. Furthermore, the project embodies an easy-going seafront lifestyle, reminiscent of the Mediterranean allure, with views of the open ocean and skyline shimmering in the background. The residential community boasts an impressive 2.5 kilometers of pristine beaches and a marina promenade overlooking Palm Jumeirah. Furthermore, a collection of low-rise residences, townhouses, and villas will populate the district with distinctive aesthetics.
Bespoke Units
Port de la Mer features the following sub-communities: Sur la Mer, La Voile, La Rive, and newly added La Sirene. The marina promenade boasts a variety of trendy cafes, restaurants, and boutiques. Furthermore, a central podium and bridges connect the community and allow residents and visitors to access the mainland easily. Live the Mediterranean dream with access to the beach and landscaped terraces. Marina berths and yacht club await you with the best sunsets. Children's playgrounds and green areas, swimming pools, and health centers for your best comfort.
Several hotels and resorts will take center stage around the waterfront area, giving the residents a permanent "holiday-like" feeling. The place is totally drawing you in with the vibrant atmosphere. The community features a spectacular collection of 408 residential apartments comprising one to four bedrooms. However, three to five-bedroom townhouses and penthouses are also available for sale.
For instance, the average sale price for a one-bedroom and two-bedroom flat starts at AED 1,300,000 and increases to AED 1,800,000. The selling price for a four-bedroom penthouse starts at AED 6,000,000. A three-bed townhouse will cost you around AED 4,400,000 to AED 5,000,000.
Port De La Mer Highlights
There are many attractions in the community. As mentioned above, these will enhance your living standards and even exceed your expectations. Bustling piazzas and bridges make the open spaces truly inviting, while the popular Jumeirah neighborhood lies only a short drive away. Waking up to the panoramic views of Dubai Skyline and the open ocean at your feet is now possible every day. Therefore, Port de la Mer is truly a one-of-a-kind island retreat within the city, where life gets better every day.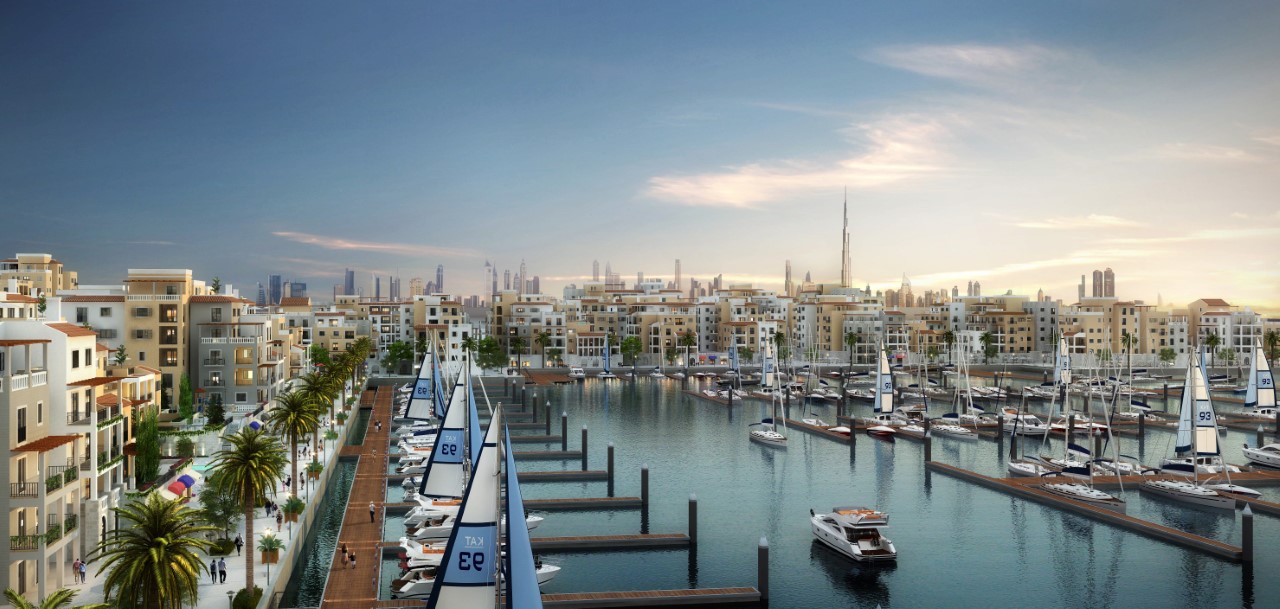 Similar Projects