Bulgari Lighthouse New Launch by Meraas
Jumeirah Bay Island
Bulgari Lighthouse is the newest Laucnh by Meraas. It's on Jumeirah Bay Island, which is a really peaceful place. There are lots of gardens, pools, and quiet roads that all have a special kind of light that you can only find in Dubai Moreover,The building looks like coral and it makes fancy shadows on the black and gold marble floors. Chandeliers from Bulgari make the bay look like it's full of jewels. This is a great place to live if you want to be surrounded by luxury.
Bulgari Lighthouse Dubai
Introducing the Bulgari Lighthouse. Sublime living spaces suspended between sea and sky. Reflecting the Bulgari values of unrivalled craftsmanship, thoughtful precision, and timeless elegance. A statement home within any collection, Although Bulgari Lighthouse provides the perfect retreat, cocooned in coral in the heart of an ever-changing natural canvas.
Bulgari Lighthouse Interiors
The Bulgari Lighthouse has penthouses with either 4 or 5 bedrooms and these living spaces come in different styles and layouts. As the penthouses get bigger, they come with extra features like a private pool and a lift that only you can use. Also building itself looks like coral and it gets smaller as it goes up. This makes more room for you to have a bigger living area inside.
The Community
The Bulgari Lighthouse has community spaces on the ground floor, protected by a coral plate. The area includes a reception, lounge, gym, and play facilities for kids.Also The spaces open to the beautiful Mediterranean gardens moreover It's a luxury building with access to nature and great amenities
Bulgari The Brand
Bulgari Hotels and Resorts is a fancy brand that makes guests feel special in some very cool places. They are really good at paying attention to small details, providing excellent service, and making everything look amazing. Each hotel is made to fit in with its location but also show off the brand's Italian style. You can find Bulgari hotels in Milan, Bali, London, Dubai, Beijing, and Tokyo. Whether you want to visit a big city or go to the beach, you'll feel like royalty when you stay at Bulgari Hotels and Resorts. They are the best in luxury and sophistication.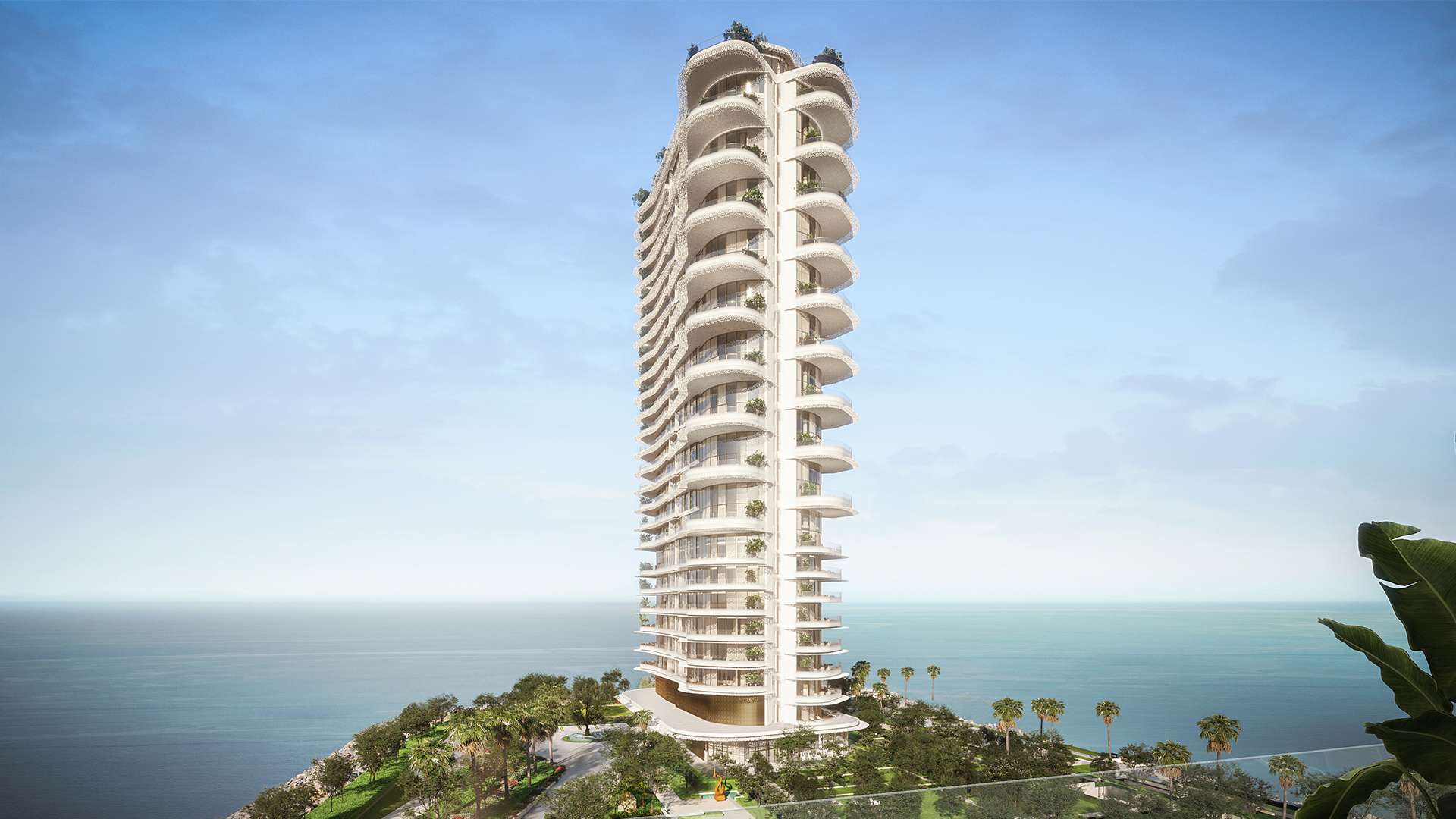 Other Projects